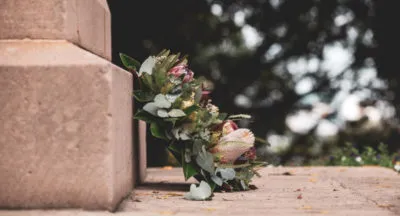 When a negligent party injures you, you could have the legal right to pursue a personal injury claim.
However, what happens if the responsible party passes away before you can file a claim? Can you sue a deceased person?
Claims involving a deceased defendant can be rather complicated.
If you have questions on pursuing a claim when the defendant is deceased, contact the personal injury lawyers at Tawney, Acosta & Chaparro P.C.
Can You Sue a Dead Person?
When dealing with a deceased individual, direct litigation against the person is not possible. However, legal action can be taken against the individual's estate through the probate court system. While the process of suing a deceased person involves navigating the complexities of the estate, it is indeed feasible to seek compensation or resolution through this legal avenue.
The decedent's assets would need to go through probate—unless the decedent had set up the estate to pass to heirs without going through probate. It is possible that assets in the estate could satisfy your injury claim.
Therefore, to preserve your potential legal rights, you must file a claim within the rules of probate law.
What Does Probate Mean?
Probate is the court-supervised legal process that oversees the distribution of someone's estate.
The estate's personal representative is responsible for gathering all assets, putting creditors on notice, paying debts, filing taxes, and distributing the remaining assets to the intended beneficiaries and heirs. The law might also allow a creditor's claim based on a tort action.
For example, New Mexico's Uniform Probate Code allows a victim to bring a tort-based claim for a personal injury that happened before the negligent party's death.
However, suing a dead person through a creditor's claim in probate is more complicated than your standard personal injury lawsuit.
You need a skilled legal advocate on your side who can help you navigate this challenging legal process.
How Can You Sue a Deceased Person Through Probate?
Suppose the estate's personal representative knows the deceased owes you money.
In that case, they must send you a notice of the person's death within four months of their appointment as the estate representative. This notice will explain that, according to probate law, you must present a claim by a specific date.
The time might vary, but it's likely to be around one to two months.
Even if the representative doesn't know about your claim and you don't receive notice of the decedent's death, you can still file a claim.
Check court records for the probate case, which will include the name of the estate representative. If it's past the claim deadline, you might still have the right to file a late claim for a certain amount of time after the person's death.
Probate law mandates that claims get paid in a particular order. Unfortunately, a personal injury claim could be on the lower end of the priority list.
In some situations, family and personal allowances may exempt creditors' claims, making it even harder to collect.
Contact a Personal Injury Attorney
Must I Hire a Lawyer to File a Lawsuit Against an Estate of a Deceased Individual?
Can you sue a deceased person? If you have this or other questions regarding compensation for your injuries, let our skilled legal team help.
We understand this is one of the most challenging times of your life, and you worry about how you will pay your bills while you're unable to work. When we agree to take a case, we don't lose sight of what is at stake for you.
We will represent you to the best of our ability and fight tirelessly to obtain the highest settlement or award on your behalf.
Claims involving deceased defendants are complex. Don't attempt to resolve a personal injury claim involving a person's estate without consulting an attorney.
Contact Tawney, Acosta & Chaparro P.C. today to schedule a free initial consultation and learn more about suing a dead person's estate.